Sightseeing in Arcadia Greece never ends and you may need to visit the prefecture many times in order to have a complete view of the archaeological sites and the historical monuments. Apart from the prefecture's natural beauty which could easily become the main reason for visiting Arcadia (Arkadia), Peloponnese, we suggest some of the most popular tourist attractions at which you can take a closer glimpse.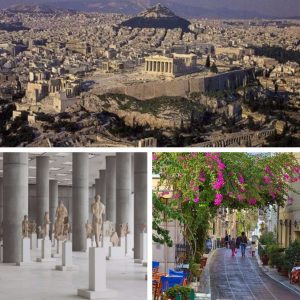 Day 1: Athens
Arrival at Athens International Airport welcomed by your guide
Orientation Tour of Athens 
Dinner at traditional restaurant with olive oil based plates from the Peloponnese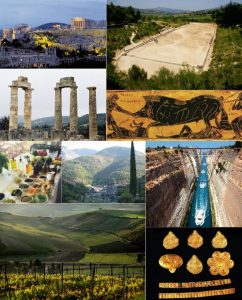 Day 2: Athens – Corinth Canal – Nemea – Kastania Village
Tour of the Acropolis
Departure for Arcadia, passing the Corinth Canal
Visit to the Nemea archaeological site and local winery for wine tasting with Greek appetizers
Departure for Kastania village for our hotel with welcome treat
Cooking lessons followed by dinner with discussion on wine production from antiquity to modern times.
Day 3: Lake Stymfalia – Stemnitsa Village
Departure for Lake Stymfalia (protected area Natura 2000)
Traditional lunch with local piglet and home made products
Arrival at Stemnitsa village on the Arcadian mountains
Welcome dinner overlooking the Arcadian landscape
Walking tour of the village
Day 4: Dimitsana – Isaris Village
Traditional Greek breakfast and departure for Women's Argicultural Association
Discussion with the women and tasting the local products and traditional production methods.
Visit to the Water Museum in Dimitsana
Visit to Psari village and tasty bites at the Women's Association
Visit to Agia Theodora church, famous for the 17 trees growing on its rooftop
Lunch and culinary lessons at a traditional watermill
Departure for Isaris Village, dinner at traditional 'kafeneio'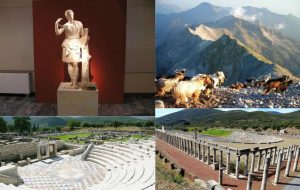 Day 5: Messini – Sparta – Taygetos
Departure for Messini and visit to the archaeological museum of Ancient Messini
Departure for Sparta with visit to local olive press and packaging plant with oil tasting and discussion
Departure for Taygetos mountain area with visit to Mill for kneading and baking bread session followed by dinner with local sweets
Stroll on mountainsides and overnight stay in traditional wooden houses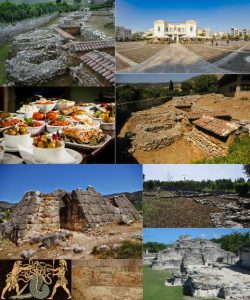 Day 6: Sparta – Astros – Athens
Departure for Sparta traditional Greek coffee break on mountain slopes
Departure for Lerna site of Hercules 2nd Labour, pass through Astros,
Visit the pyramid of Hellinikon
Spit-roasted lamb lunch with local appetizers and freshly baked bread
Departure for Athens
Dinner in Athens with dishes based on ancient Greek recipes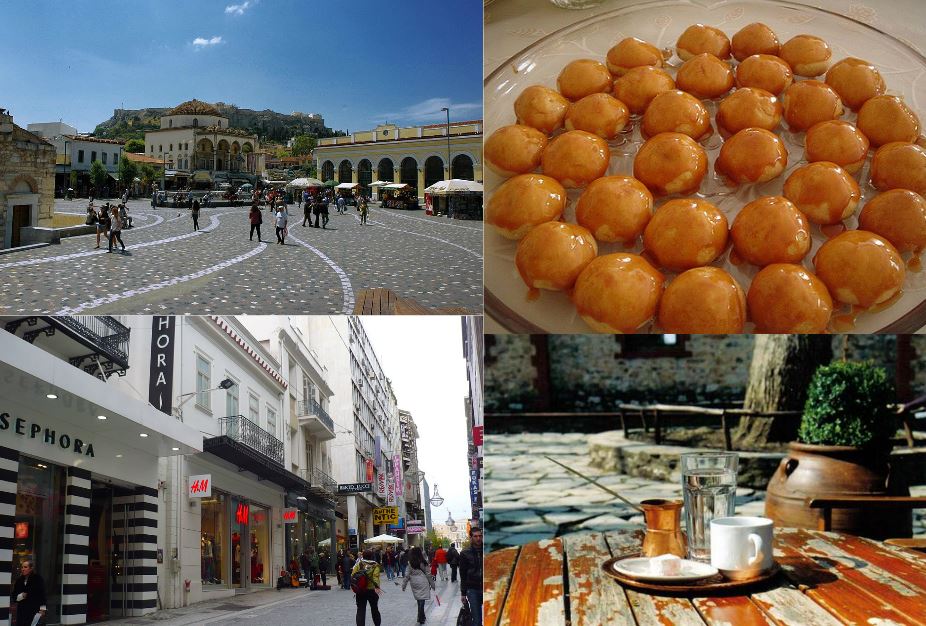 Day 7: Athens
Organic Greek gourmet breakfast
Free time in Athens city
Transfer to airport for departure

All participants will receive:
A greengreecegift
A certificate of participation of the culinary tour