Guided Day Trip (5-hours)
This multi-activity tour near Athens will rejuvenate your body & mind!
Swim in the spectacular therapeutic Lake Vouliagmeni &
Sea kayak in the crystal clear waters of the Mediterranean Sea!
Vouliagmeni Lake, in the heart of the Athenian Riviera, is the hidden treasure of Attica's nature. Situated on an idyllic landscape, this rare geological phenomenon is waiting to be discovered. The lake's brackish waters which are continuously replenished both by the sea and the underground thermal springs offer a natural and unique thermal spa experience. Read more about its healing properties, about the "Dr-fish" that swim in the lake and cleanse your skin, about its unique biodiversity, the underground cave system.
Tour Description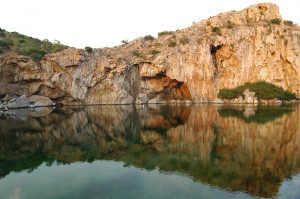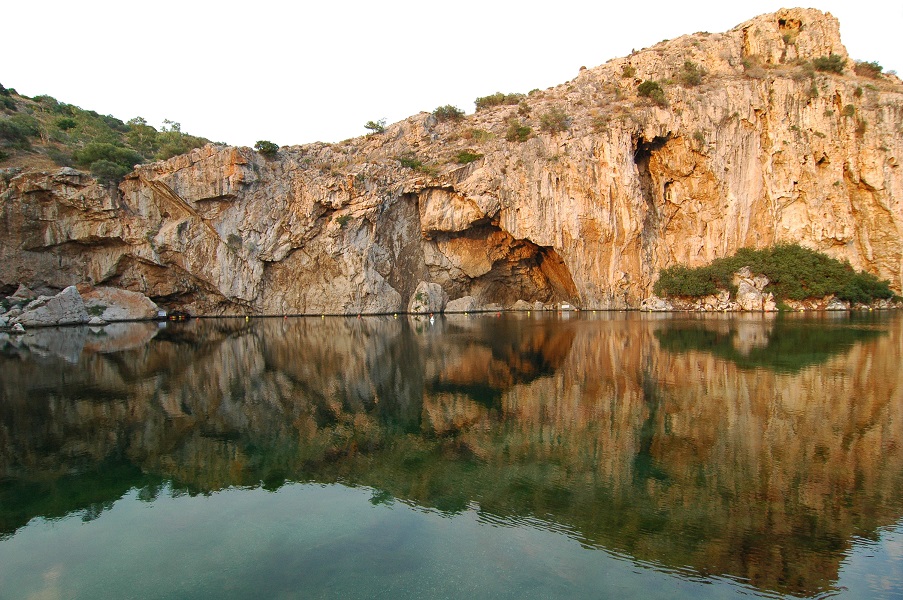 We start our tour at the magical and mysterious Lake Vouliagmeni–a small fresh-water lake fed by an underground hot spring current, creating an ecologic mineral spa. The water of the Lake is brackish and has healing capacities due to its minerals. Rejuvenated we continue our tour.
We start kayaking in the Mediterranean Sea, in charming Varkiza. We kayak along the scenic coast line with its small bays and gaze at islets in the distance. At lunch time you can enjoy a delicious Greek authentic lunch in the pretty fishing harbor of Varkiza (optional).
Package Includes:
Swimming in the Lake Vouliagmeni
Guiding services duration entire tour duration (5-6 hours)
VAT
Package does NOT Include:
Entrance fee to the Lake Vouliagmeni
Kayak rental
Optional:

Transportation-When you stay in Athens it is easy to reach this destination. You get there by public transportation in 45 minutes or by taxi in 40 minutes. Ask us for more possibilities.
Lunch (optional)
Suggestion for lunch I: At Greek tavern Piatsa Kalamaki
This is a Greek tavern with sea view in Varkiza (5 minutes walk from where we end kayaking tour) where different Greek platters are served –choose from salads, all kinds of vegetables, grilled meat (souvlaki, chicken fillet, gyros meat, kebab meat, hamburgers).
Suggestion for lunch II: at Kastelorizo restaurant in Varkiza
This is a restaurant with sea view in Varkiza (5 minutes walk from where we end the kayak tour). A complete menu including salads, sea food platters-all you can eat concept, wine/drinks, water.
Suggestion for lunch III: "Aperanto Galazio"
Sea-food tavern right at the beach where we end our kayak-adventure.
Note: Two (2) days before the start of the tour we determine, based on the weather forecast, if the weather conditions allow us to do the tour as planned. In case of cancellation due to weather circumstances there will be a full refund.