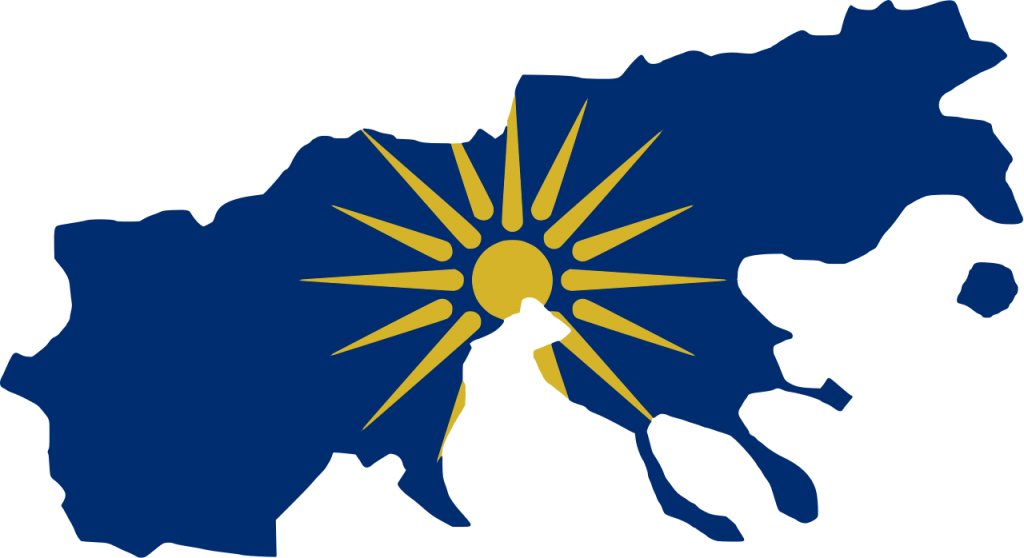 The visitors of the Region of Makedonia will find it difficult to choose some specific archaeological sites, as ruins dating back to all the historic periods as well as the prehistoric one are scattered in the whole region.
… and the Great Flavours of Makedonia …
Day 1: Thessaloniki – Veria
Arrival in Thessaloniki Airport Makedonia, meet with tour guide and depart with private coach to Veria
Orientation tour of Veria and arrival at Winery Estate
Your first cooking lesson will be all about the famous Greek pies
Welcome drink with the owner of the estate, dinner and wine tasting
Overnight in the estate lodgings.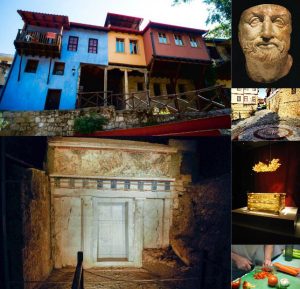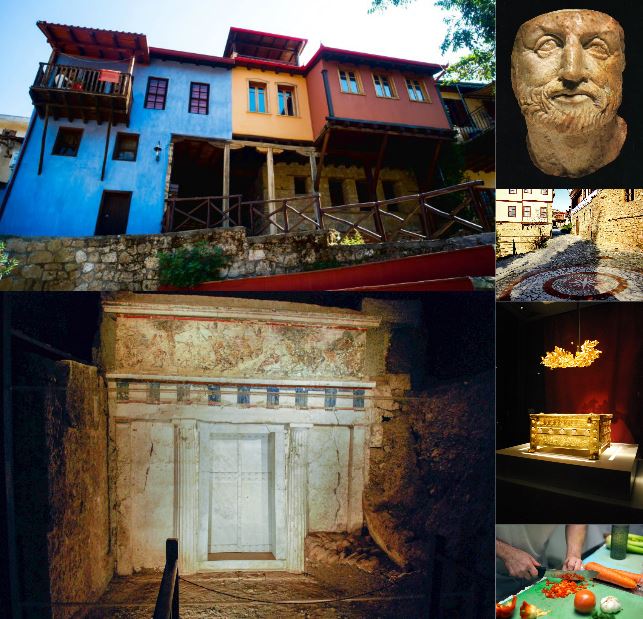 Day 2: Veria – Vergina
Visit of the Vergina Royal Tombs: were King Phillips and Alexander the 4th (father and son of Alexander the Great) are buried
Visit an old Byzantine monastery and departure for a visit to Veroia City nearby.
Stroll in the old Jewish quarters of Barbuta with the characteristic architecture and brief stop to traditional pastry shop to taste some local delicacies
 Cooking lessons and dinner with discussion on local products.
Overnight stay at the estate lodgings.
Day 3: Kozani – Kastoria
Home made breakfast and departure for Kozani
Visit to Agricultural association of Krokus Kozanis to discover more about the production of saffron
Lunch at traditional home with krokus based dishes
Departure for Kastoria
Afternoon check in at hotel and stroll on the lake side of Kastoria discovering more about the history of the city
Coffee break with traditional Greek coffee and loukoumi with more breathtaking views of the lake
Cooking lessons at hotel using giant beans (gigantes), peas, and fava, dinner including the appetizers cooked in lessons.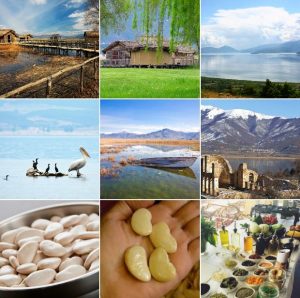 Day 4: Kastoria (Dispilio) – Prespes Lakes – Kastoria
Visit to the pre-historic settlement of Dispilio
Departure for Prespes Lakes for boat trip and bird watching
Visit local giant-beans (gigantes) producer
Lunch in traditional taverna based on fish from the lake
Return to Kastoria, traditional sweets tasting and free time in city
Return to hotel for cooking lessons and dinner.
Day 5: Edessa – Pella – Gianitsa – Thessaloniki
Departure for Edessa for a visit to the park with its famous waterfalls
Departure for Lefkadia, site of Aristotle's School where Alexander the great received his education
Visit to Pella site and museum, the city of Alexander the Great includes the palace he grew up in
Departure to Giannitsa, welcome from Mayor in Giannitsa town hall and visit to local organic production farm and packaging plant
Lunch in traditional workshop with presentation of dishes from local women
Return to Thessaloniki and dinner in Ladadika area.
Day 6: Amphipolis – Kavala – Chryssoupoli – Ano Poroia
Departure to Amphipolis for a visit to the site and museum, seeing the Hellenistic villa with its famous frescoes and the ruins of a bridge of that era built by Alexander the great's father
Departure for Kavala and lunch on a port restaurant to sample the dish midopilafo (mussel risotto)
Departure to Chryssoupoli for visit to an asparagus farm and packaging plant
Departure for Ano Poroia for visit to a water buffalo farm
Check in at estate with welcome drink
Return to hotel, dinner based on water buffalo products.
Day 7: Thessaloniki
Breakfast and water buffalo cheese tasting
Boat promenade and bird watching (flamingos and up to 400 different species that live in the lake)
Return to Thessaloniki for a local guided walk including: ancient agora, galerius arch, rotonda, and white tower
Dinner with a taste of 'politiki' cuisine.
Day 8: Thessaloniki
Breakfast with traditional sweet and salted bougatsa pies (cheese pies) buffet
Transfer to airport – Departure.
All participants will receive:
A special greengreecegift
A certification of participation
All the recipes used in cooking lessons