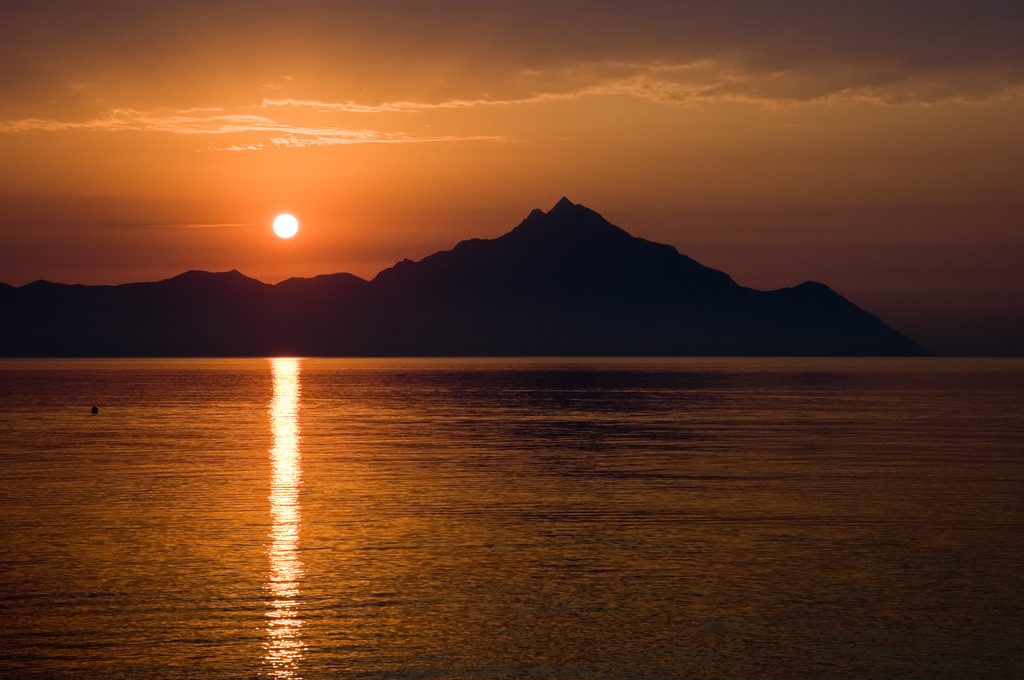 Let your imagination come to life and travel you to the most wonderful places on earth … as Northern Greece can do it for you … Ancient, Attractive, Contemporary, Lively, Picturesque. A combination of emotions and feelings … a trip inside your dreams … come live it with us!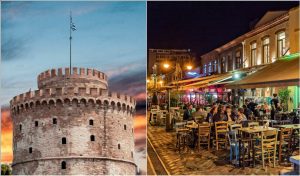 Day 1: Thessaloniki
Arrival at Makedonia Airport in Thessaloniki meeting with assistant
Check in at centrally located hotel, welcome drink with home made liqueurs and canapés.
Welcome dinner restaurant at Ladadika or Aristotle's square short walk from the hotel.
Day 2: Ouranopoli
Breakfast
Guided walking tour of city centre ( Rotonda, Agia Sofia, Galerios arch, the Roman Agora, etc)
Free time for lunch in Thessaloniki's numerous restaurants
12:30 departure for Ouranoupoli-Chalkidiki
Check in at hotel, free time to use the spa or swim in the sea or pool.
Day 3: Mount Athos
Breakfast
Transfer to port for embarkation for Mount Athos (1h15min boat ride)
Arrival at Dafni, mini bus pick up for monastery tour:
Karies (administrational centre of Athos), Protato (oldest church), St. Stefanos skiti, Monasteries: Koutloumousiou, Stavronikita, Iviron, Pantokrator, Profet Ilias
Arrival at a monastery for an overnight stay with welcome raki at check in.
Optional church service and monastery dinner
Day 4: Lake Kerkini
Monastery breakfast and optional church service
Visit to the monastery and 11:30 boat departure to Ierissos port.
Lunch at local restaurant at Stavros village
Welcome drink at domain at lake Kerkini with local delicacies
Culinary lessons, cooking and dinner with local products.
Day 5: Lake Kerkini
Full day at the Lake Kerkini
Visit to water buffalo farm and lunch with water buffalo products
Boat ride on the lake and bird watching
Afternoon activity around the lake with bicycles or horses

Alternative:

visit to original Byzantine hamam with treatment
Cooking lessons and dinner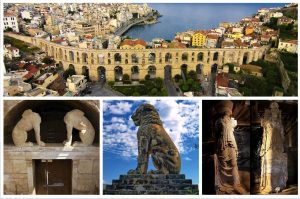 Day 6: Amphipolis – Kavala – Thessaloniki
Traditional breakfast with fresh cheese and yogurt
Visit to Amphipolis site
Lunch in Kavala with typical fish dishes
Arrival in Thessaloniki for hotel check in
Free time to explore the city's secrets.
Day 7: Pella – Vergina – Thessaloniki
Visit Pella site and new museum (ancient royal city)
Visit to Vergina for the royal tombs (Phillip father or Alexander the great and Alexander the 4th son of Alexander the great and Roxana)
Arrival in Thessaloniki in the afternoon
Tour of the upper city and its byzantine walls.
Day 8: Thessaloniki
Transfer to the airport for departure flights