Join us at this excursion in the North of Greece to discover the beauty and strength of Greece.
In this tour you will discover the town of Thessaloniki, archaeological sites relating to the family of Alexander the Great, Greek nature and food, and view the spectacular traditional wrestling. Traditional wrestling comes from Greco-roman wrestling and preserves much of the original features like covering the body of the wrestlers with oil.
Day 1 : Thessaloniki
Arrival in Thessaloniki
Orientation Tour of Thessaloniki with stops Ano Poli, Rotonda, Aghia Sophia, Roman Agora and Aghios David,
Check In at hotel
Welcome dinner at Ladadika
Overnight at Mediterranean Palace (5*)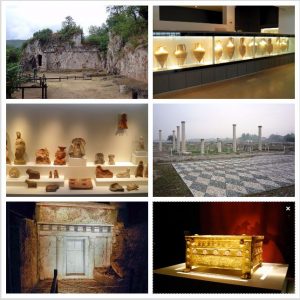 Day 2 : Pella – Vergina – Thessaloniki
Visit to Pella and Vergina sites and museums
Possible stop at Miesa for Aristotle's school and tomb of Palm and tomb of Crisis
Lunch in local restaurant
Dinner at Mamisio restaurant in Thessaloniki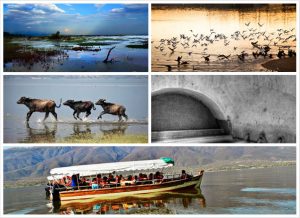 Day 3 : Lake Kerkini
Arrival at Lake Kerkini hotel for check in and light lunch
Boat ride in the Lake for bird watching and photography
Visit to Water Buffalo farm for tour and lunch with buffalo meat and cheese
Visit to Byzantine Hammam for body treatment
Return to hotel for dinner and overnight
Day 4 : Skotoussa Village
Visit to Skotoussa Village to the largest market in North Greece
Lunch on your own in the village.
Visit to the famous wrestling games of Skotoussa with live traditional music
Return to hotel
Day 5 : Skotoussa Village
Visit to Skotoussa Village for market and wrestling games.
Lunch on your own in village
Return to hotel for cooking lessons and dinner.
Day 6 : Thessaloniki
Return to Thessaloniki after breakfast.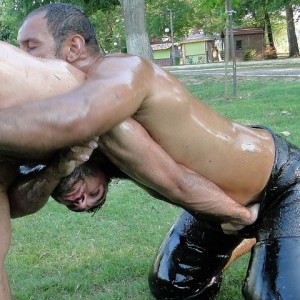 The package includes:
Guided tours with private bus
2 nights in Thessaloniki with breakfast
3 nights in domain in Lake Kerkini with breakfast
Lunches on days 2 and 3
Activities on day 3
Dinners and cooking lesson
All taxes
The package does NOT include:
Entry to archaeological sites
Lunches on days 4 and 5
Personal expenses