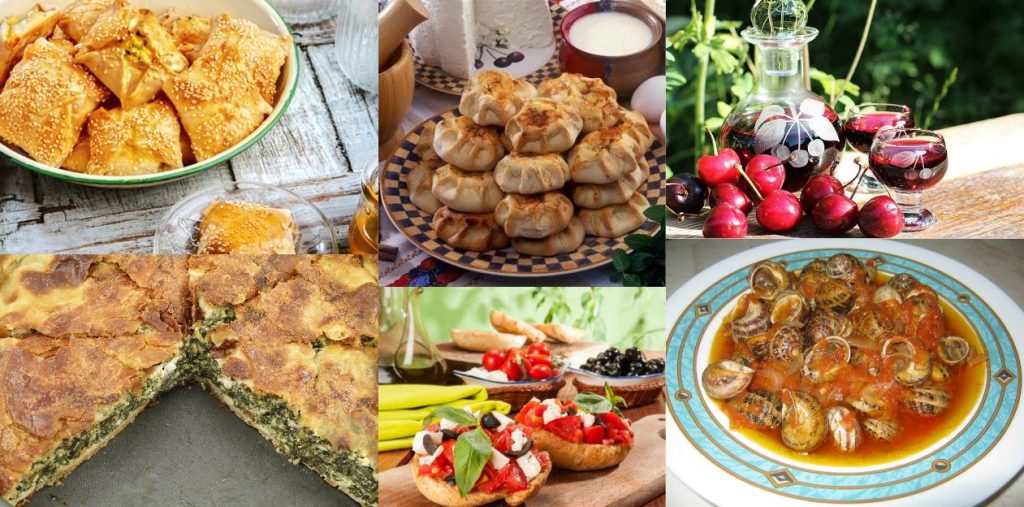 The Cretan diet is not just a variety of dishes laid on the table. It comprises a whole philosophy of life and represents the lifestyle of the Cretan people. The unique Cretan Diet is a healthy and tasty diet with centuries-old recipes and modern creative versions, which are always cooked, of course, with the same top quality pure products of the blessed Cretan earth. This diet is not just a variety of dishes presented on the table; it embodies a whole philosophy of life, the quality way of life of the Cretan people. The lucky ones that will visit the modern restaurants in the cities or the small taverns and cafes in the country will have wonderful experiences, participating in the life of the local people.
… and Cretan Senses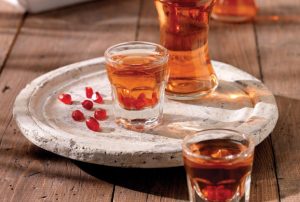 Day 1: Chania
Transfer from Chania Airpot to hotel
Welcome home-made liqueur with guide
Seafood dinner at waterfront restaurant.
Day 2: Chania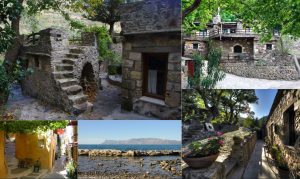 Day 3: Kissamos
Breakfast
Departure for Kissamos
Visit to olive oil press that uses traditional methods of production with oil tasting
Visit to Milia, eco-restored stone structures and mind relaxation session in nature
Short hike to reach premises for lunch cooked by resident family with fresh local produce
Free evening to stroll around the old city of Chania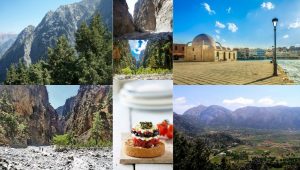 Day 4: Chania
Breakfast
Visit to winery in the outskirts of Chania with wine tasting
Travel to Omalos the starting point of the world famous Samaria Gorge
Typical village lunch at local taverna
Visit to cheese maker and sampling of dakos with olive oil and fresh cheese
Dinner at traditional restaurant in the alleys of the old town of Chania.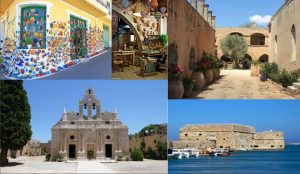 Day 5: Rethymnon – Heraklion
Day 6: Heraklion
Breakfast
Visit to Knossos Palace archaeological site
Visit to local winery for cooking class and tasting of regional wines followed by lecture on food in ancient Crete
Visit to the newly reopened Archaeological Museum
Walk around the historical center of Heraklion
Farewell dinner at local restaurant.
Day 7
Breakfast
Transfer to Heraklion airport for departure
An extension to this program via the Aegean Islands is possible click here to see the itinerary.
The participants will receive:
A greengreece gift
A certificate of participation