Holy Spirits Easter Tastes in Crete
Immerse yourself in Greek culture by participating in magnificent Easter festivities that have remained unchanged for centuries! This week-long Greek Easter vacation for lovers of culture and gastronomy is simply unique. Considered the most important holiday on the Greek calendar, the celebration of Orthodox Easter (Pascha) is unique in almost every corner of Greece. Special traditions mark not only the mourning of Christ's Crucifixion and the celebration of Resurrection, but also the passage from winter to spring. This program offers a mix of cultural and gastronomic experiences and gives you the chance to witness the customs and traditions of Orthodox Easter, from cooking classes to church and archaeological visits.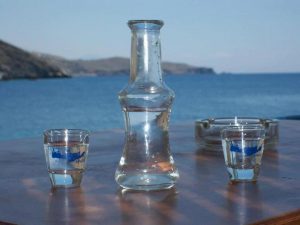 Day 1: Crete
Arrival, Transfer & Check in at Hotel
Free time to relax from your journey and or explore the surroundings
Discussion of the program's details over a local aperitif
Degustation dinner at a local restaurant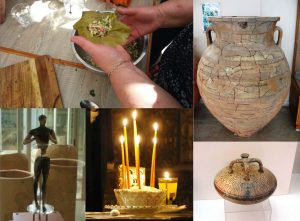 Day 2: Lasithi (Sitia)
Visit Sitia's archaeological museum
Lunch will take place in a local restaurant

Optional

Holy Wednesday afternoon the Orthodox Church administers the sacrament of Holy Unction for the bodily and spiritual health of the participants
Cooking lessons will take place at the hotel's restaurant. We will prepare a traditional
Dinner will be served accompanied with local wine and raki, the Cretan aperitif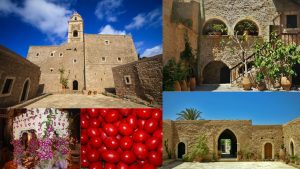 Day 3: Lasithi (Vai)
Visit Toplou Monastery
Lunch at Metochi tavern, at Vai beach before returning back in the afternoon
Tonight we will take our time to lay a three course meal from scratch and color the Easter eggs

Optional

visit to the church for service and to see the decorating for the epitaph (bier) for the next day by local women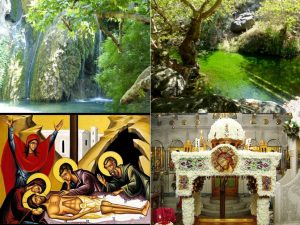 Day 4: Lasithi (Richtis Gorge)
Trecking down to Richtis Gorge and enjoy a 'daring' dip in and a pic-nic by the waterfall rockpool (1 hour walk)
Afternoon free time for rest/spa at the hotel
Visit the church for Good Friday's service and to follow the candlelit procession which commemorates the execution of Jesus by crucifixion.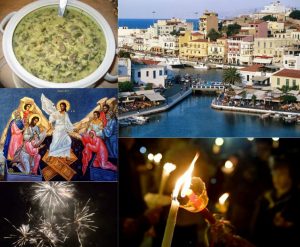 Day 5: Lasithi (Agios Nikolaos)
Free morning/afternoon for activities or relaxation
Evening to preparation of "Magiritsa", the traditional lamp casserole made with offal, seasonal greens, herbs and a lemon and egg sauce, eaten mostly on Holy Saturday, after the Resurrection mass service.
Late evening Resurrection mass service and the burning of Judas, a very old local custom
Traditional after church dinner at hotel (after midnight)
Day 6: Lasithi
Easter Sunday celebration with cracking of red eggs and an outdoor feast of roast lamb followed by dancing and eating all day
Big Feast! Roasting the lamb starts at 7:30 am
Preparation of the appetizers, lunch and Easter Sunday celebration 11:00 a.m.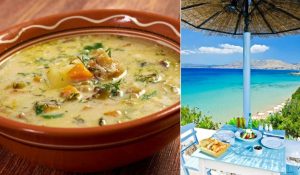 Day 7: Lasithi
Easter Monday is a day of relaxation.
Light lunch

Optional

dinner with a light but scrumptious 'kakavia' fish soup at a lovely seaside restaurant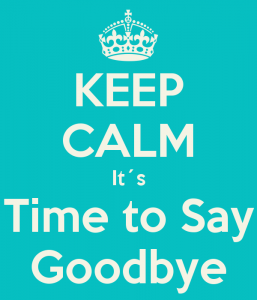 Day 8: Lasithi
Enjoy breakfast at your leisure and prepare for your departure
This Package Includes:
7 nights stay in 4* hotel in Sitia
Breakfast
4 cooking classes
Easter Sunday lamb roasting with local people
Meals (6 dinners, 2 lunches, 1 picnic)
Drinks ( wine, raki and soft drinks, during inclusive lessons and meals
Richtis walk
Transportation
Toplou Monastery and Sitia Museum tickets
Complimentary spa use
Participation in Holy week activities with locals
Package does not Include: