Cooking & Agro Tourism under the Greek Sun
Enjoy all good things Pelion has to offer: sun, superb beaches, local delicious food and lush nature.
Day 1: Pelion
Arrival at the beautiful neo-classical mansion where you will stay this holiday. Welcome dinner at the restaurant of the hotel with 3 courses and wine.
Day 2-7: Pelion
Enjoy your days in the unique and stunning region of the Pelion peninsula.
During these days you will participate in these activities:
Guided tour in botanical garden – you will see many beautiful plants and trees, some rare, and learn how this organic garden was developed. Light refreshments (drink and cake) will be offered.
Guided Walk with a local wild-food enthusiast and mushroom expert – he will identify wild greens, herbs and mushrooms along the way and advise on which are edible.
Cookery Workshop – prepare the ingredients that were collected with other food to create a delicious meal. Tsipouro and/or local wine will be served.

Apart from these activities you can walk the famous walking trails of the area, lie on the stunning beaches, and swim in the crystal clear waters of the Aegean Sea!

It is also possible to choose from these extra activities during your stay:
Canyoning
Kayaking
Motor boat hire
Pony trekking
Local spa and pool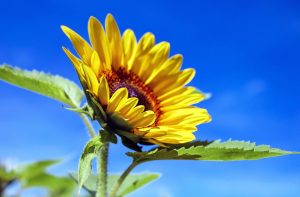 Day 8: Departure
Time to say goodbye and leave this mythical place.
Package Includes:
7 nights stay in the Hotel which is a Neo-classical Mansion -Breakfast included and 1 welcome dinner at the Hotel's Restaurant (3 course meal with glass of wine)
Activity 1: Guided tour in botanical garden with light refreshments
Activity 2: Guided nature walk with local expert, as described.
Activity 3: Cookery Workshop-prepare and eat a delicious meal, incl. tsipouro (liquor) and/or wine
Book – either Pelion Cooking or Herbs (one book per couple/family/group)
Map – locally produced map of walks in the area (one map per couple/family/group)
Package does NOT include:
Flights
Other meals
Travel insurance
Local transportation