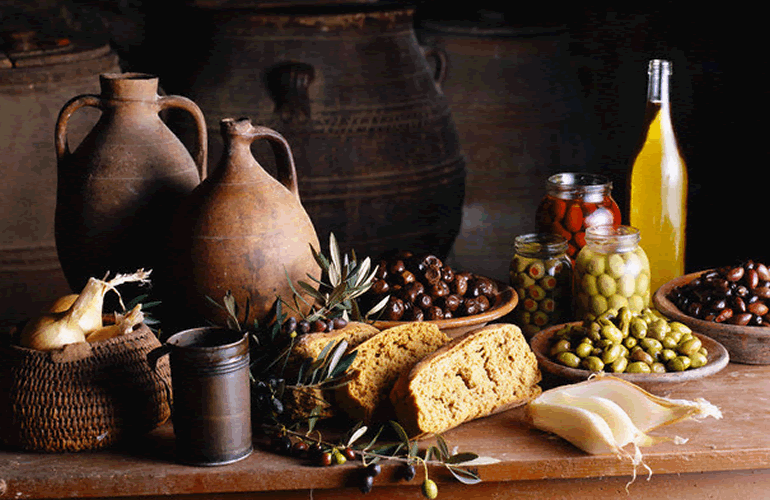 The Greek diet was very healthy. They grew wheat and made breads and cereals and noodles. They grew olives and figs and grapes. They grew all kinds of vegetables. They kept goats for milk and cheese. They fished in their many waterways and streams. City-states on the coastline used boats and nets and traps to catch all kind of seafood and traded some of the catch for foods produced by the inland city-states. Some homes kept chickens. The Greeks made homemade wine. They made jams and jellies. They kept beehives for honey. They made delicious sweet deserts. They ate well.
Day 1: Chania (Crete)
Meet your local assistant at Chania Aiport and transfer to eco-village
Welcome raki and delicacies and check-in
Botanic walk with talk about herbs
Cooking lessons
Welcome dinner by our cooks and you.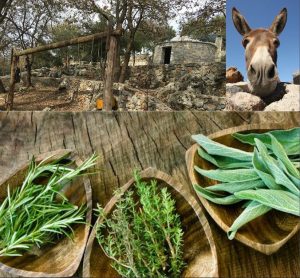 Day 2: Chania
Traditional Cretan breakfast
Donkey ride up the mountain to meet a local shepherds in mitato
Demonstration of daily activities and cheese maturation process
Lunch with shepherds and then hike in Cretan nature
Stroll in the village with talk about medicinal properties of Cretan herbs
Dinner
Day 3: Heraklion
Traditional Cretan breakfast
Visit with bus at palace of Knossos, the

Margarites Village Pottery, Eleftherna – Excavations of the Ancient City, Arkadi Monastery

Minoan villa of Agia Triada and Gortys site with professional guide

Free time at Matala village for lunch
Return to Eco-village
Day 4: Heraklion – Rethymnon
Traditional Cretan Breakfast
Guided visit to Margarites village for local pottery lessons
Visit to Eleftherna for an observation of excavations of this ancient city
Visit to Arkadi monastery with talk about monastic diet
Visit to Rethymnon for free time and farewell dinner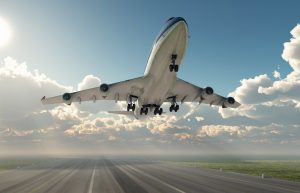 Day 5: Chania
Traditional Cretan Breakfast
Transfer to airport of Chania for departure